Encontre seus óculos! Imediatamente!
Findy por Foxsmart ajuda a você a encontrar seus óculos em segundos. O aplicativo Findy para localizador de óculos,funciona com Android e IOS.
Facilmente rastreável: Maior alcance no mercado (até 30 metros) através do padrão Bluetooth 5.0
Sempre audível: Alarme sonoro mais alto entre os rastreadores Bluetooth (90db)
Melhor usabilidade: aplicativo para smartphone extremamente fácil de usar, com apenas uma tela ativa e ícones grandes que podem ser vistos sem óculos
Rastreamento no mundo todo: a função de a última localização,mostra a localização dos seus óculos no Google Maps quando deixados fora do alcance do Bluetooth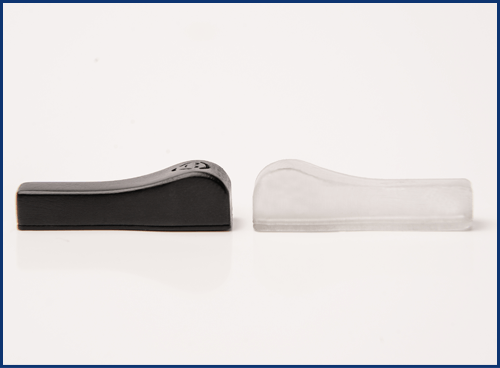 Valor pelo seu dinheiro: um rastreador que localiza outras coisas: cada embalagem da Findy por Foxsmart contém um adaptador gratuito para ajustar o localizador da Findy a qualquer outro item que você deseja rastrear (chaves, malas, etc.)
Imperceptível na sua armação: disponível em preto ou transparente para que desapareça perfeitamente na sua armação
Como a FINDY pode ajudar você a economizar tempo e energia rastreando seus óculos?
Quando o nível da bateria do seu dispositivo FINDY for inferior a 10%, o seu aplicativo FINDY solicitará que você recarregue a bateria e o FINDY será recarregado com um cabo USB padrão, que vem incluído.
Findy – Conteúdo do localizador de óculos
Cada FINDY vem com um adaptador gratuito. O adaptador Findy permite transformar o FINDY em um localizador para qualquer outro item que você simplesmente não possa perder ou desviar.
1 Dispositivo FINDY com tecnologia Bluetooth Smart inclui:
1 bateria recarregável
1 campainha elétrica
1 aplicativo para smartphone para todos os dispositivos Android e IOS, com o localizador de óculos com licença de usuário ilimitada
Fitas adesivas duplas, super fortes, de 3x3M, pré-cortadas para se ajustarem à forma FINDY
Adaptador FINDY gratuito que pode usualmente ser utilizado também como localizador de chaves, malas ou qualquer outra coisa que você freqüentemente perde ou pôs em algum lugar equivocado
I have lost subscription sunglasses twice this year. Each pair was over $400! The Findy Eyeglass Tracker finally solved my problem. I had it attached with the adhesive tape within seconds to my new pair. Thanks for inventing this!
Mark S.
My energetic 7 year old wears glasses and spends his days exploring our farm with his younger brothers. At least twice a week he returned without his glasses and the hunt began. Questions like 'where did you leave your glasses?' did not rank high on his priority list. We used to replace glasses at least every 4-5 months. The Findy device was a god send and we are very happy to have it. Thank you so much!
Erin A.
My husband lost his reading glasses in, sometimes, unbelievable places. Finding them often took hours. The Findy eyewear tracker for Eyewear was the perfect present for him. The Findy Smartphone App is designed in a logical way. However, If you don't get a connection at home, you know that the glasses are somewhere outside the house and in that case the last location function gives the exact address of where he has left his glasses behind. We are now using another Findy tracker for my keys and now he can find my glasses es easily.
Erika F.
This is such a great and simple product. My 79 year old Mom suffers from Dementia and misplaces her glasses at least once per day. I just couldn't take the constant searching for her glasses anymore so I have the Findy App set up in my iPad and it works great around the house and garden. The only thing I need to do now to find my Mom's eyeglasses is to hit the green button of the App to sound the alarm on her glasses. Simply clever!
Jennifer A.
I looked so many years for such a device to become available.
I have a Findy eyeglasses tracker attached to the end of my frame temple, behind my ear and nobody ever noticed it's there.
I don't have to waste anymore time to find my glasses around the house. The App is very easy to use and I have my Eyewear located within seconds. Would highly recommend this for anyone who has lost Eyewear in the past.
Kathie B.